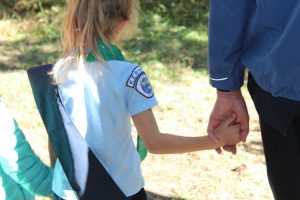 For children ages Pre-K to 4th Grade.
Update Aug 08, 2023
We are looking forward to this Adventurer year and all of the fun, community, learning, and service that it will bring.  We will hold formal meetings once a month on Sabbath afternoons.  There will also be field trips, service projects and family events throughout the year. 
Some things about Adventurers: • The Adventurer Club is not a kids' club; it is a family club!   • One of the primary purposes of the Adventurer Club is to support parents and guardians in leading and encouraging their children in growing a joyful and loving relationship with Jesus.   • The Adventurer curriculum is organized around four basic relationships in a child's life: My God, My Self, My Family and My World.   • Adventurers can be found worldwide with a membership of more than 3 million boys and girls.
Please contact AdventurerClub@ksda.org for more information.